US triples monkeypox cases in 15 days, with latest daily count of 1,424
Share - WeChat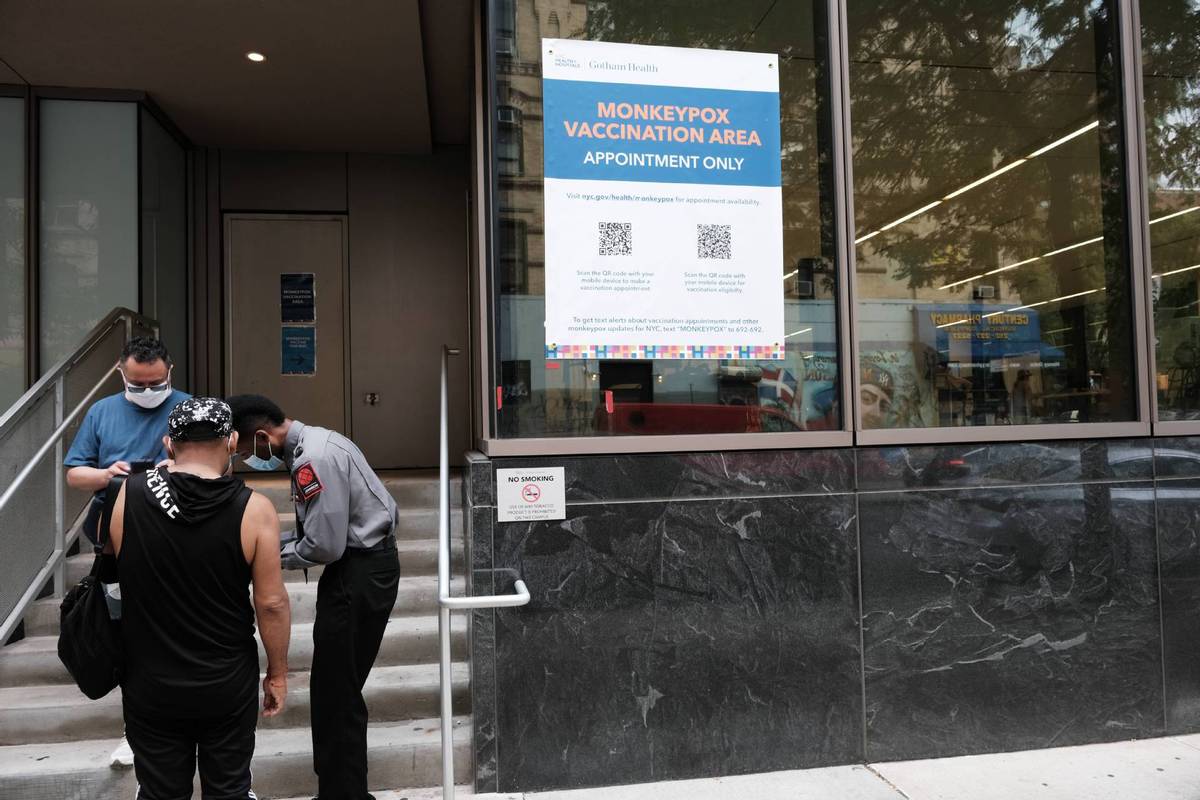 LOS ANGELES - The United States tripled its monkeypox cases in just 15 days after the Centers for Disease Control and Prevention (CDC) recorded 1,424 additional cases on Monday, the highest daily count since the outbreak in the country in May.
As of Monday, the United States had the world's most number of confirmed cases of monkeypox, which stood at 8,934. It is likely that the figure is a undercount because of the lack of testing.
The number of confirmed cases in the United States is almost 30 percent of the global total of over 30,189 so far, even though the country has less than 5 percent of the world's population.
Experts predict that the outbreak could soon get worse since the new school year is set to begin in the coming weeks.
There is definitely potential for the spread of monkeypox in day cares, schools, college campuses, prisons, and other similar settings, the Fortune on Monday quoted Dr. Alexandra Brugler Yonts, an infectious disease specialist at Children's National Hospital in Washington, D.C.
"Hopefully outbreaks can be contained more locally, but as people continue to travel, participate in the (aforementioned) activities, and then with school starting soon ... I think this is going to be more widespread. There have already been cases in almost every state in the U.S.," she said.
Last week, CDC Director Rochelle Walensky told reporters that the authorities estimated about 1.7 million men who had sex with men in the country faced the biggest threat from monkeypox.